S-Model Steel Arch Buildings are the quintessential arch building. We call them the 'arch-e-typal' metal building of the industry. What makes the S model so unique is that it's composed of vertical sides and a fully arched roof, utilizing the best principles of modern construction. While they might appear unassuming, the S-Model Steel Arch building is a juggernaut of the construction world. The arch style of building is the only time it's acceptable to cut corners in engineering. Going against the grain of traditional stick-built construction, arch buildings don't rely on internal framing and non-load bearing end walls, which can also be added on with fully customizable options. This allows for greater headway and elbow room for storage. And don't let the namesake mislead you. These semicircles of steel are the complete package in engineering and bring construction full circle. S-Model arch buildings are able to withstand heavy snow loads, ferocious winds and about anything else Mother Nature can throw its way. We've mastered steel engineering to render an elegant, but durable steel arch building that adds an element of versatility to modern construction.
Exploring the Countless Uses and Applications for The S-Model Steel Arch Building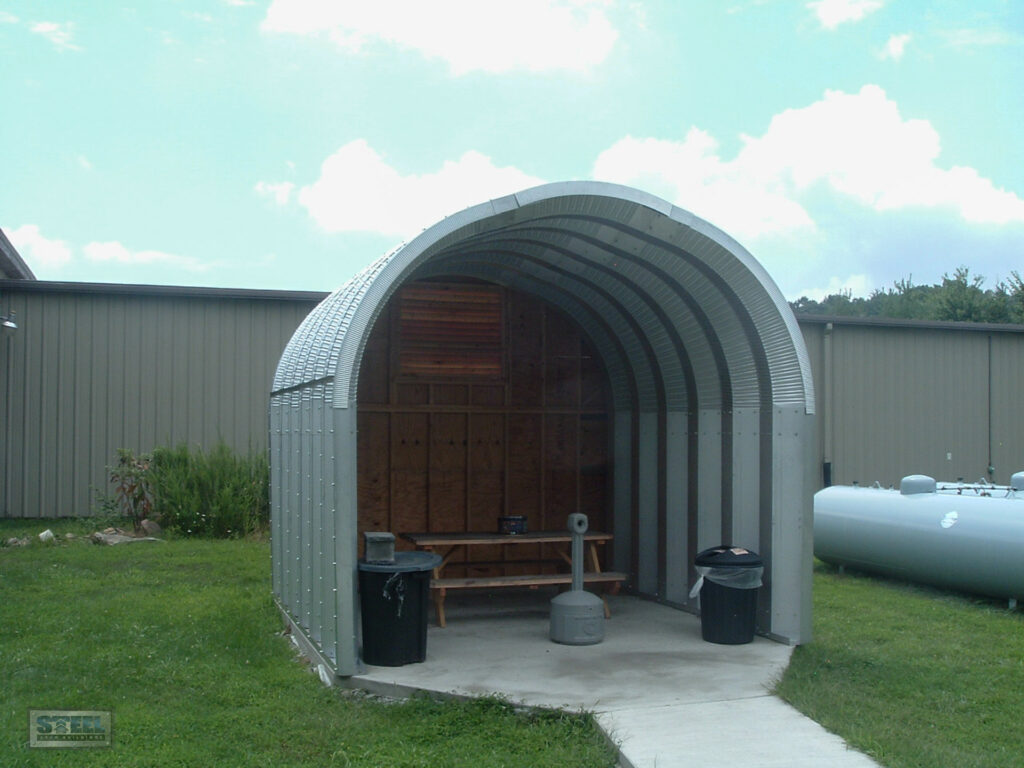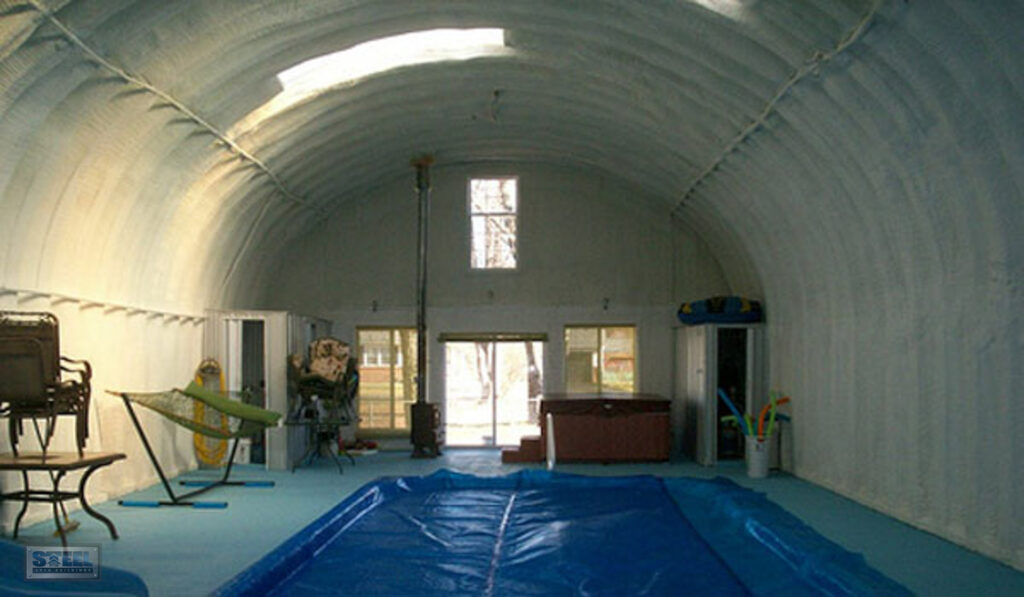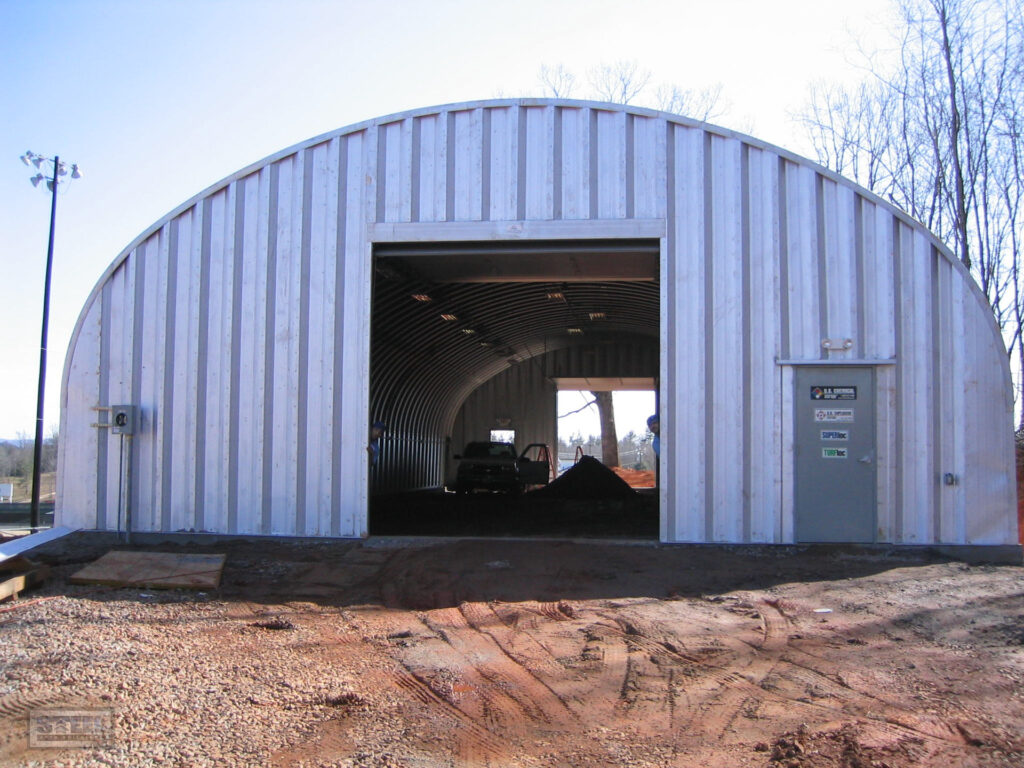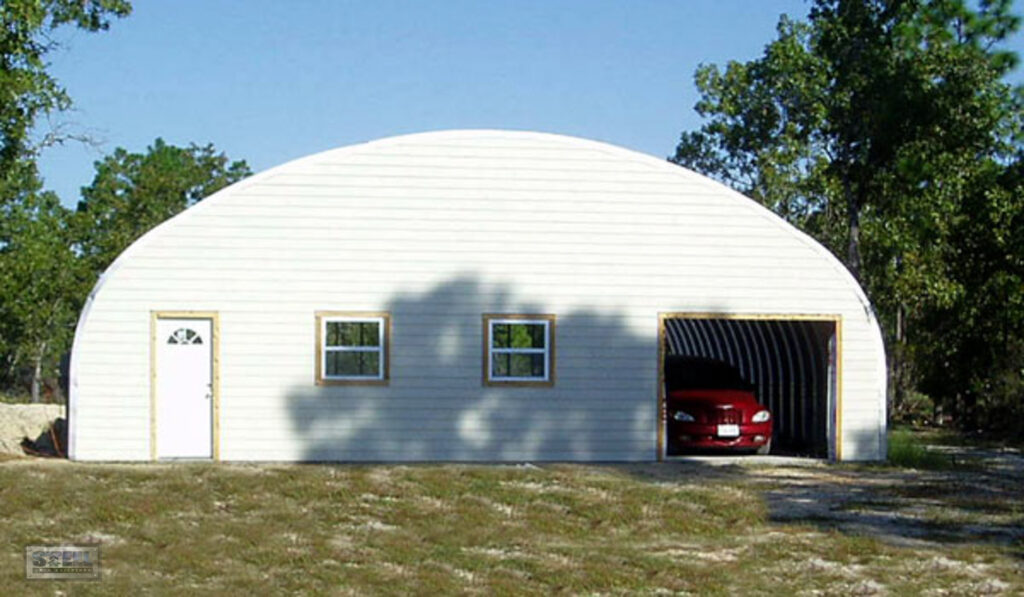 If you've spent anytime browsing our website, exploring the countless building iterations offered in our arch line, you might have stumbled upon the endless possible uses for our product line's most versatile model: the S-model steel arch. We've seen our buildings used for almost every application and use imaginable. You have your typical gearhead bypassing costly repair bills and taking a wrench in his own hands as he tinkers away on his hot rod in his new steel arch building late into the night. Then there's the aspiring punk rock band that uses dad's brand new steel arch building to jam out, hopping to perfect catchy choruses before taking their talents mainstage at the town's local dive bar. If that's not your melody, how about the 'cling' of a metal bat from the town's baseball team, who has utilized an arch building for an indoor batting cage and practice facility? Or you may want to take your love of flying to new heights with an arch metal airplane hangar. If that doesn't keep you grounded, you might even consider using your new arch building as a 'she shed' or 'mancave' and catch up on some much needed R and R. The list of possible uses is never-ending. The S-Model Steel Arch building is a blank canvas when it comes to new ideas and uses.
Streamlined Shipping Straight From the Factory Allows for Easy Assembly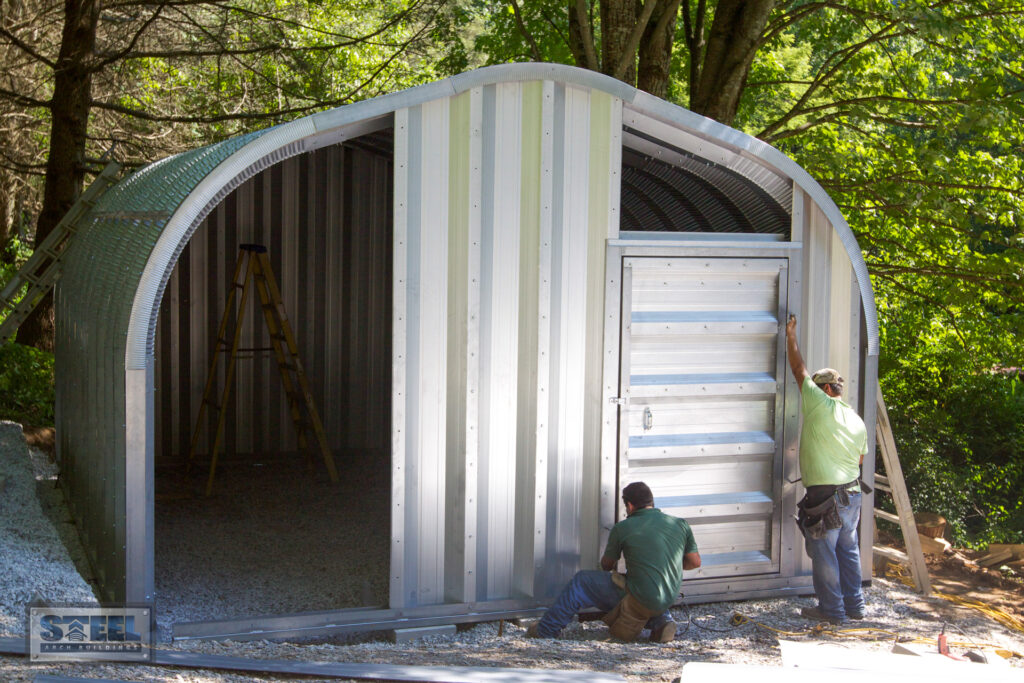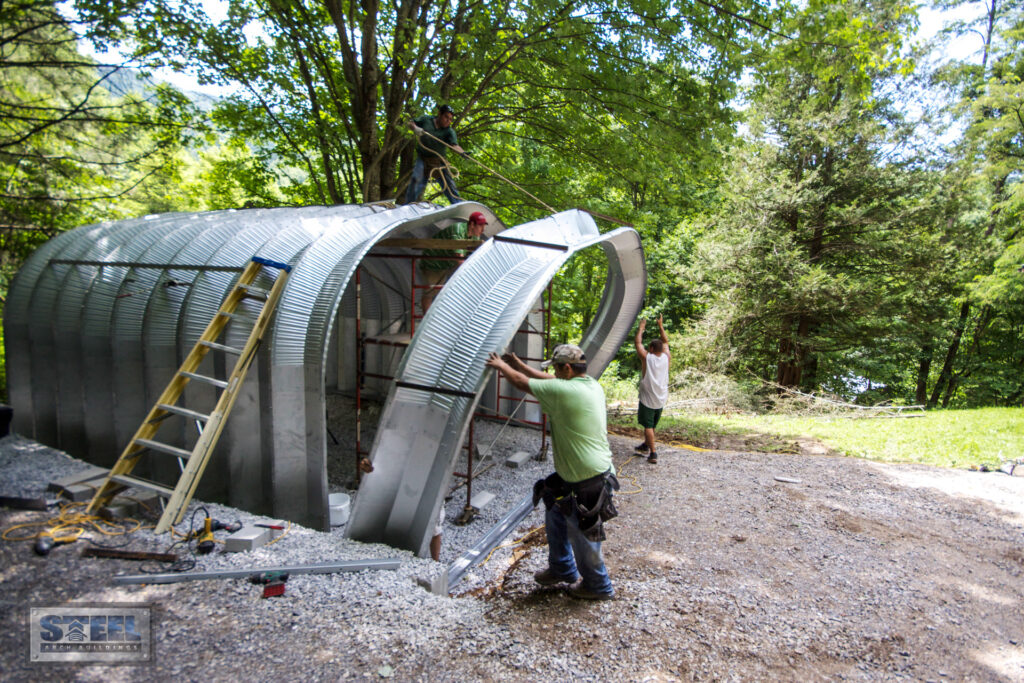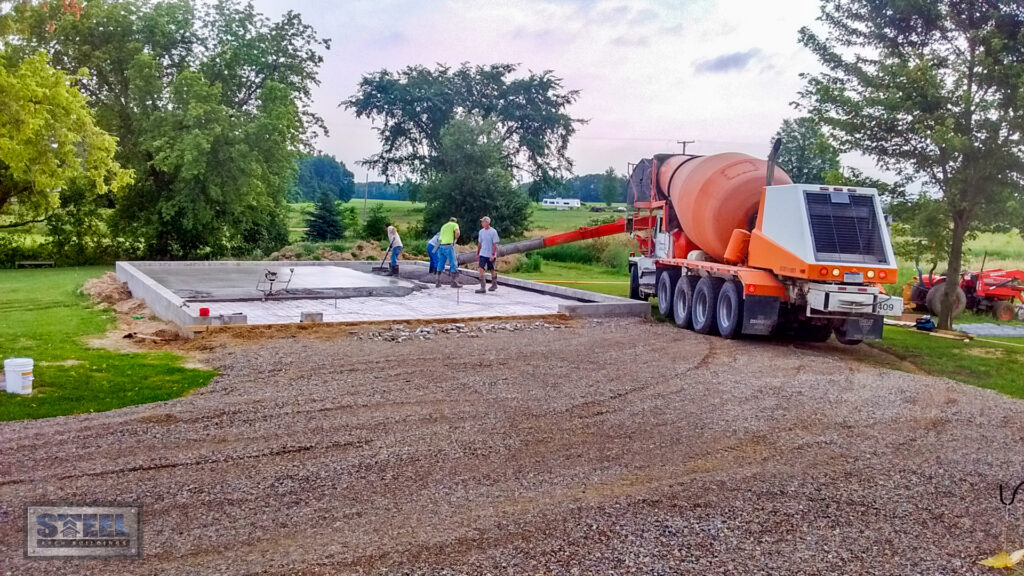 We completely removed the guesswork and middle man in building and construction. Why wait for an install crew or local contractor to put your building together? With long installation times already plaguing an overstressed industry, you could be waiting until spring to install an arch building that you ordered last fall! What good is your building to you in the winter if it's sitting in your driveway all boxed up collecting snow and moisture? That's going to be quite the mess when spring finally arrives – along with a hangered looking working crew. Our simplified manufacturing operations turn out customized steel sheet panels that are predrilled and cut, ready to install with just a few simple hand tools, and maybe a few willing friends. (We might recommend plying them with a few beers and pizzas to coax their participation). In matter of a few short hours, you could be standing with your neck careened skyward as you marvel at your new customized S-Model Steel Arch building.