Life is full of storms. Some storm clouds loom on the horizon for days while others storm cross the land with little to no advanced warning. Damage can run the spectrum of despair and no one is promised an unscarred ascent among the vectors of life and happenstance. While we can't always steer storms off their intended path, we can choose how we secure our foundations against howling winds of calamity. It seems as if as fast you recover from one disaster, the whims and winds of fate blindside you with something else. The only certainties in life remain the unexpected. The more fortuitous folks seem to have more in common with those who are better prepared than those who let folly and procrastination determine their final destinations. Lessons of perseverance, timing and an unwillingness to settle for second-rate were taken to heart following Hurricane Ian. While thousands of buildings were reduced to rubble along the Florida coast, at least one metal building rode out the storm without flinching or breaking. That building, of course, was manufactured by Steel Arch Buildings in North Carolina before its final assembly in Punta Gorda, Florida. The owners, who erected the building a number of years before Ian's arrival, were happy to report their building survived. Needless to say, it got their hurricane water-seal of approval!
Our Quonsets in Punta Gorda Fl just laughed at big bad Hurricane Ian. NO DAMAGE!
Steel Arch Buildings Can Meet the Demands of Changing Climate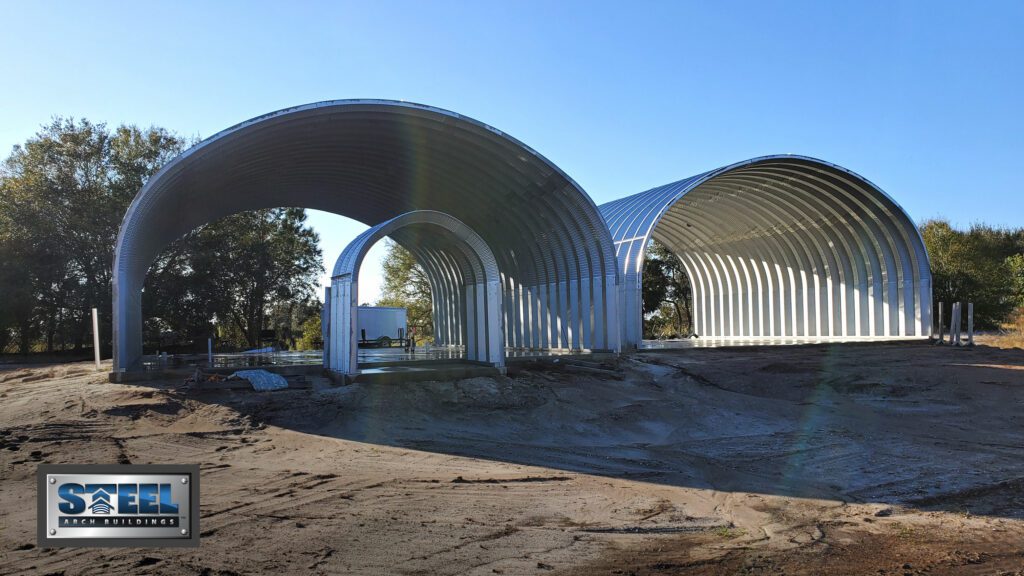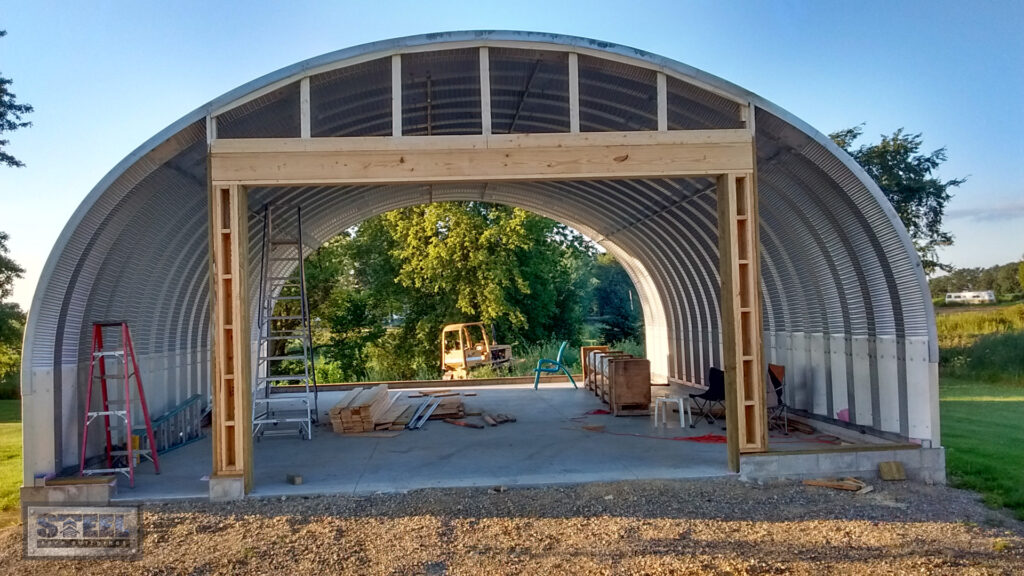 While the design and engineering principles of arch have remained unchanged since the dawn of civilization, these edifying structures continue to inspire as modern marvels. Arches are unlike any other structure constructed by humanity. What makes them so special? Unlike other types of solid piece construction, arch construction works like a chain or series of interconnecting pieces of metal. No single piece of metal can weather the storm by itself, but if chained together, they prove to be an unbreakable link between progress and reliability. Arch construction is also suitable for retrofitting and customization. As you can discern from the pictures above, the Punta Gorda residents took a simple, yet strong arch shell and added beautiful and enchanting stonework to complete the building's exterior.
The superior strength and versatility of an arch is just a simple principle of engineering. Arches are able to span greater distances without the use of support beams and columns. Arches also provide greater openings to move objects in and out of, which is why they are quickly replacing wooden barns on thousands of farms nationwide. They have come a long way from their stone and masonry predecessors. Advances in metallurgy and machining allow for the composition of thinner, yet tougher sheets of metal, which are tightly riveted together with galvalume screws that rest flushed against the finished product. Overlapping and firmly connected metal sheets creates an unbreakable metal chain of a building that is virtually impervious to leaks, moisture condensation, and almost anything else Mother Nature can throw its way.
Versatile and Durable Metal Buildings That Ride Out the Worst Possible Scenarios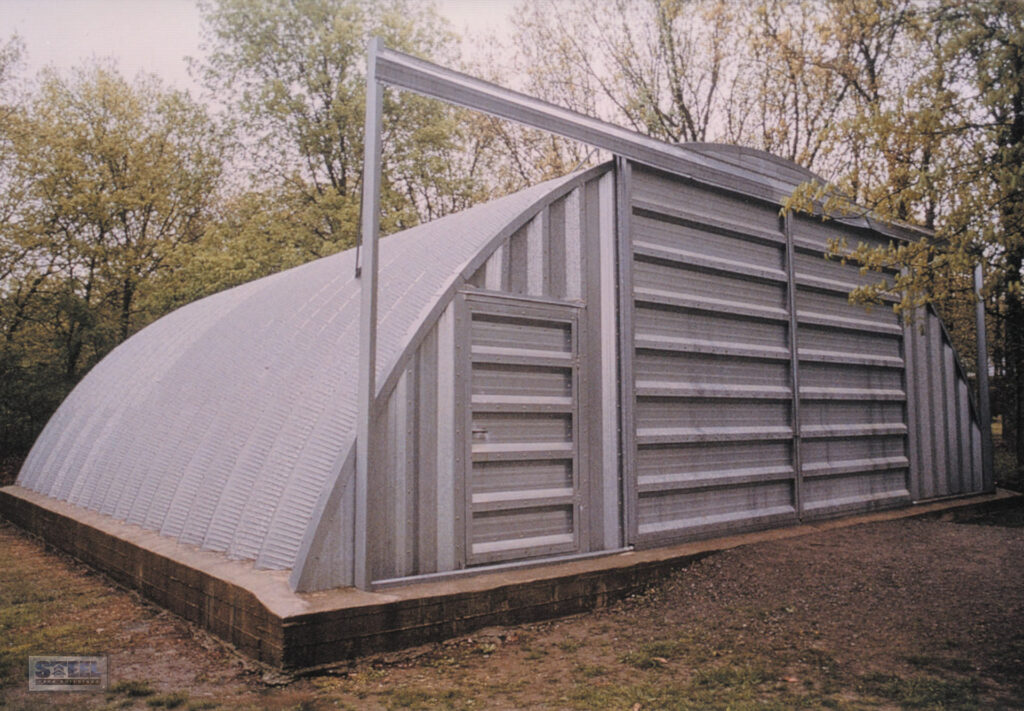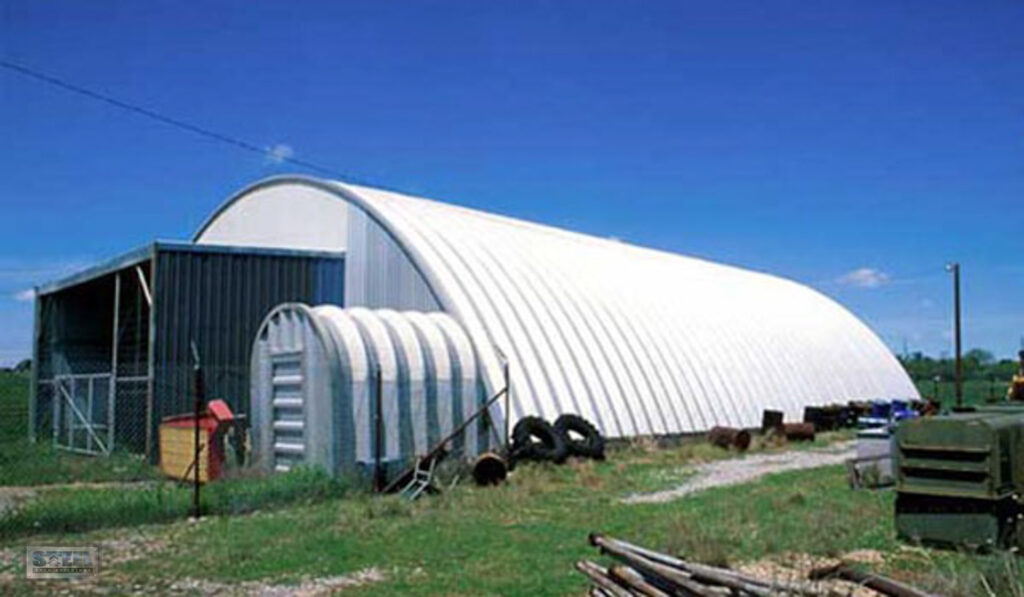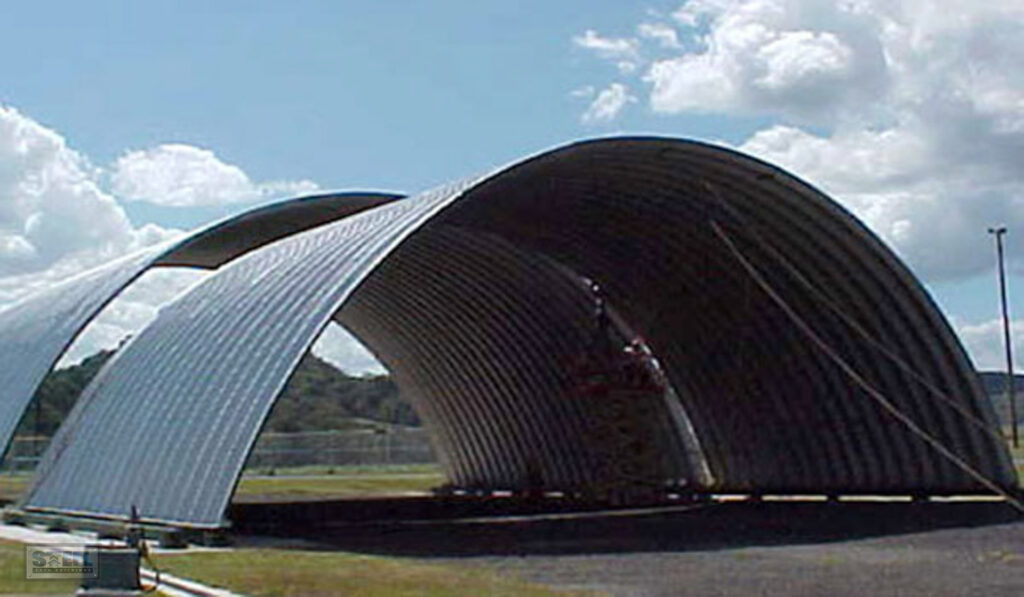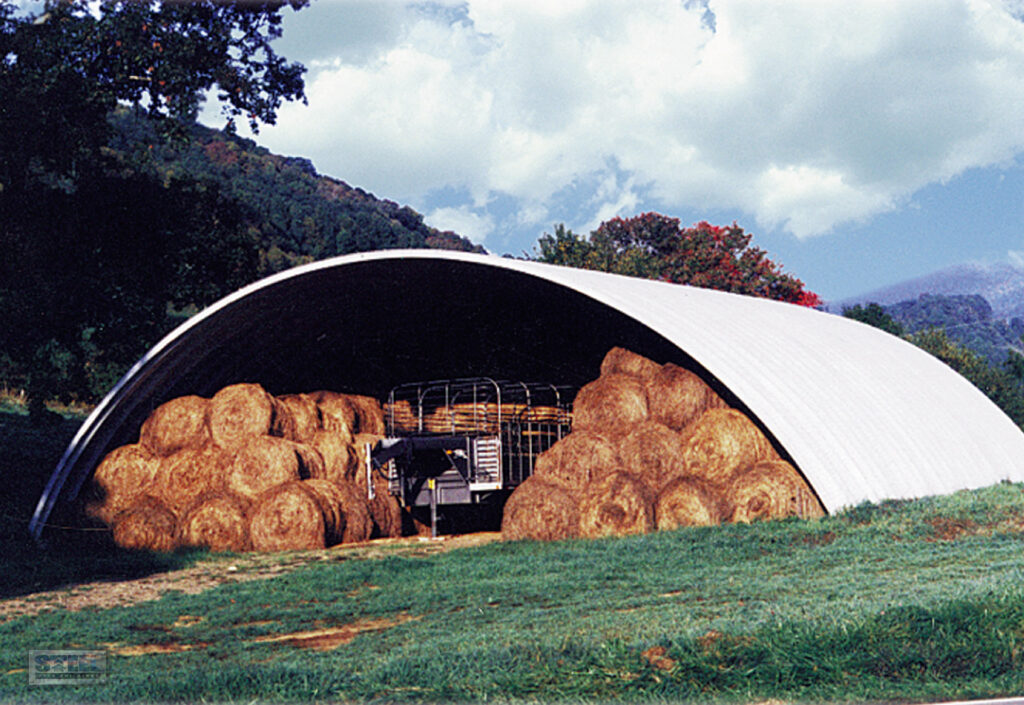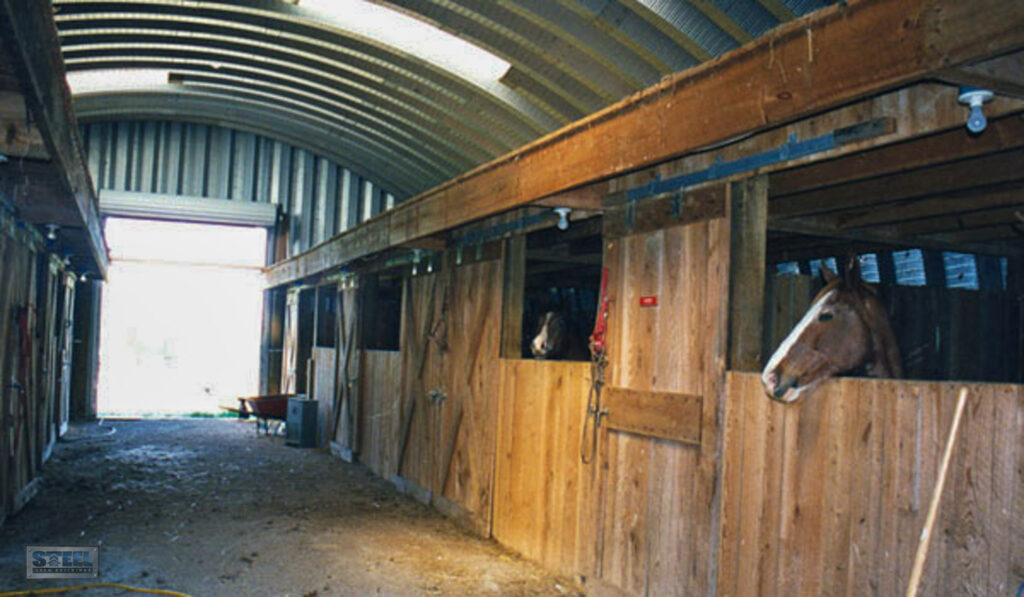 Vacillating climate change tropes make for compelling stories and late-night breaking news by those with a hidden agenda, but there's nothing endearing about the real life consequences of weather in perpetual flux. You don't have to buy into the science of climate change to understand that our world is rapidly changing and depending how you might look at it, evolving or devolving despite tremendous advancements in building technology. You don't need a degree in meteorology either to see the lasting impact of hurricanes and severe weather, as well as the frequency of these killer storms. One thing that has remained unchanged is the durable nature of our steel arch buildings. They can weather almost any storm and as proven by this brave Florida couple, are hurricane resilient!